Keyauna Chantel,  is a blogger, media correspondent, the creator of Chattertainment.com and CEO of Chattertainment Productions. She has always had strong opinions and enjoys expressing them through her writing. A proud DC native, Keyauna also enjoys cultivating and being a part of events that cater to the creative arts, business and entrepreneurial communities. Keyauna is adamant about assuring that the readers of Chattertainment.com get the best of all of the worlds that they enjoy, including reading about their favorite celebs, hearing about new music and films and learning about products that will contribute to and enhance their day-to-day lives. Content including movie and music releases and reviews, product giveaways and reviews and interviews with celebrities and everyday people just them are key features of Chattertainment.com. Keyauna takes pride in personally adding to that landscape through her role as Brand Ambassador for No'Kyem Naturals which allows her to provide readers with product alternatives for achieving and maintaining healthy natural hair. Intertwining her passion for self expression and love of media has helped Keyauna become a pretty good blogger, interviewer, and media maven.
Instagram: @Chattertainment
Twitter: @Chattertainment
Facebook: @Chattertainment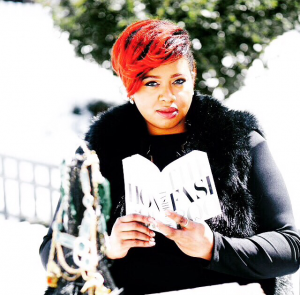 Teena Leone is a veteran fashion/style blogger and editor-in-chief of Fashion For Breakfast, established in 2007. Since its inception, Fashion For Breakfast has been dedicated to bringing fashion first to the young, stylish and savvy fashionista on the go! The blog continues to keep its readers in tune with the latest in fashion news, fashion trends and tips, new designers and brands, celebrity style, shopping, and personal style photoshoots.
Throughout her blogging career, Teena has managed to work with several major brands including: Verizon, Target, Nokia, ShopBop, StyleList and many more. Teena has received many accolades including being featured in ESSENCE Magazine as one of the top "Forty Fab Fashion Bloggers" and named one of the "Best Fashion Bloggers" in Baltimore by Baltimore Magazine. Teena was also the first fashion blogger to take home an award for "Best Media Member" at the highly regarded Maryland Fashion Awards.
When she is not blogging, Teena is also a freelance fashion writer for digital publications. Her work has been featured on: Clutch Magazine, Coco + Creme, Persona Magazine and Neon V Magazine. She is currently working on two projects which include a new blogger network, Maryland Style Bloggers and a new editorial site for people of color entitled, BLENDE. Her motto that she strives by currently is "No Days Off!"
Fashion For Breakfast http:/www.fashionforbreakfast.com
Twitter: @fashion4brkfast and @teenadarling
Facebook: http://www.facebook.com/fashionforbreakfastblog
Instagram: @fashion4brkfast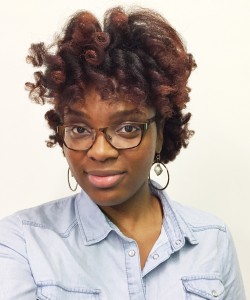 Crystal Powell is a lifestyle blogger for SincerelyCrys, which is dedicated to her experiences as she navigates through her thirties. In her blog, Crystal chronicles her journey as a new vegetarian, share her travel adventures, features other inspirational 30-something women entrepreneurs, provide tips on saving money, products she loves, and more. Crystal is also a graphic designer and owner of an online boutique selling hair accessories.
Blog: http://sincerelycrys.com
Facebook: http://facebook.com/sincerelycrysblog
Twitter: sincerelycrys_
Instagram: @sincerelycrys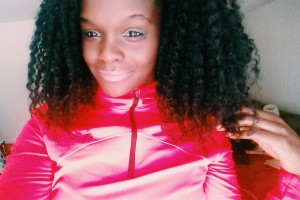 Racquel Auguste is a native New Yorker that enjoys exploring the charm of DC. She loves to travel, try new things and meet new people. She's graduate student studying international affairs. In her spare time she loves to attend social events, new eateries and creative restaurants. She started her blog as a way to express the everyday life of an average gal in the big city; New York. Today her blog has expanded to an expression of life as it comes my way! Carpe Diem! As she always says "Live life to say you've done it all not wait and say you wanna do it."
BLOG: www eyesthroughthepublic.tumblr.com
Twitter: @AugustePR
Facebook: For the Public Eyes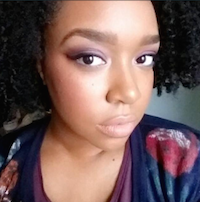 Alex Thomas is the Head Maven-in-Charge of Brown Pearl and creator of the Brown Pearl Maven Box. She is a lifelong beauty lover with over ten years in fashion. Her motto is: "I don't wear makeup because I don't think I'm beautiful. I wear it to enhance my beauty." She believes in living life to the fullest – wearing those high heels and buying that extra lipstick. Alex created Brown Pearl as an avenue for her #mavenpreneur clients, family, friends and the friends she hasn't met yet to grow, glow and be inspired to take on the world.
Blog: www.brownpearlllc.com
Twitter handle: @brownpearlllc
Instagram: brownpearlllc
Pinterest: brownpearlllc
Facebook: Brown Pearl LLC
A proud Baltimore native, Whitney James is the thrifty and stylish mastermind behind the lifestyle blog, Whitney Nic James. In 2011 she began blogging with one goal in mind – to document her personal style journey through thrifty. Today, WNJ has evolved into much more. Not only does the blog showcase Whitney's personal style evolution, but it also serves as a source of inspiration for women around the world! Touching on several topics including affordable fashion, personal style, inspiration and even beauty, Whitney pens posts weekly to an audience of women late 20's through 40's.
Creating Whitney Nic James has been a labor of love and it has made living out her purpose, to inspire and motivate others through her writing, a reality. Whitney plans to continue helping women achieve a stylish, budget friendly and inspiring lifestyle – one article at a time.
Blog: www.whitneynicjames.com
Twitter and Instagram: @wnicjames
Facebook: www.facebook.com/wnjblog
Google+: +WhitneyNicJames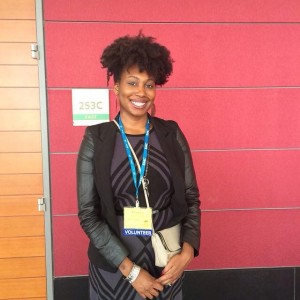 Andrea C. Imafidon is the brain child of Brown Girl From Boston a personal development and coaching blog that inspires and empower women of ethnic diversity everywhere to live life to the fullest, purposely and fearlessly. Andrea is a professional life coach with a certification in personal development coaching from The CaPP Institute. She holds a Master's degree in Social Work from The University of Southern Mississippi and a Bachelor's degree from Tuskegee University (TU U Know). Andrea coaches women to go from good to greatness within their personal and professional lives while teaching women to be unapologetically FLY (First Loving Yourself) and Dope!
Andrea is a Brown Girl from Boston that is temporarily dislocated in Providence, RI with her husband and her furry cat son, Chai. She is a member of National Coalition of 100 Black Women, Rhode Island Chapter, Girl Scout's Troop Leader, Board Member of The Rhode Island Black Heritage Society, coordinates natural hair and interpersonal workshops for women of ethnic diversity. She is a lover of life, in which she love and appreciate friends and family. Andrea is a music maven, Hip Hop Brainiac, Boston sports fanatic, enjoys napping, fashion, food and fitness!
Facebook: https://www.facebook.com/BrownGirlFromBoston
Twitter: https://twitter.com/BrownGirlBoston
Blog: http://www.browngirlfromboston.com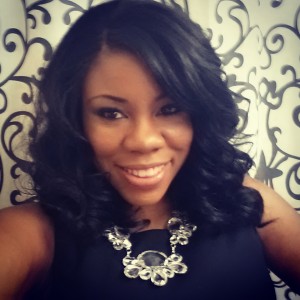 C.C. is originally from Baltimore, Maryland and has actively written fiction since the age of eleven. She is an avid "chick lit" reader and urban fantasy fan. In 2012, she participated as a writer and actress in the 48 hour film project. In her other life, she works in Equal Employment and Civil Rights for the Federal Government. Before becoming a public servant, C.C. briefly practiced law after graduating from the University of Maryland School of Law. C.C. currently resides in the Washington D.C. area and is an active blogger. The Mission, a romantic comedy, is C.C.'s first novel and she is working on her next novel in the genre of urban fantasy.
https://www.ccsolomon.com
https://typeacosmogirl.wordpress.com
Email subscription http://eepurl.com/WLTEb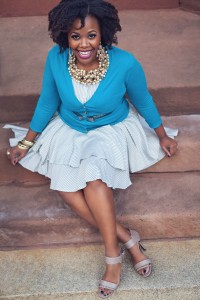 Cassandra N. Vincent is the creator of The Cassie Brown Project, a blog and brand dedicated to advancing positive images of black women and girls. Cassandra is a speaker and blogger passionate about life, people, and living life in the most liberated way. She writes about life, love, liberation, and occasionally provides comedic commentary on being 30-something & single. Cassandra is a professional and youth mentor with a background in Management and Leadership.
Most recently Cassandra has served as: a Toyota brand ambassador at the 2014 Blogalicious Conference, mentor for Atlantic Impact in Bridgetown, Barbados, mentor for The Urban Scholars Program; and a 2014 featured speaker for The Napoleon Complex Project's Exposure Tour for students of Bowie State University and Virginia State University. Cassandra is a proud graduate of Morgan State University's Earl G. Graves School of Business & Management.
www.TheCassieBrownProject.com
Facebook.com/TheCassieBrownProject
Instagram.com/TheCassieBrownProject
Twitter.com/TheCassieBrown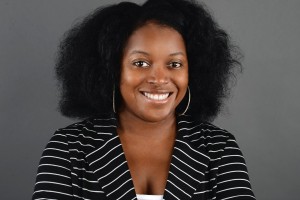 Briana is a writer, influencer, and Shero who's California bred and Texas fed. When she's not explaining the world of blogging and social media to entrepreneurs and small business owners, you can find her sharing memes, gifs, and her life lessons on her blog.
Blog: http://brianaford.com
Facebook: http://facebook.com/brianafm
Twitter: http://twitter.com/brianamford
Instagram: http://instagram.com/koolmoebri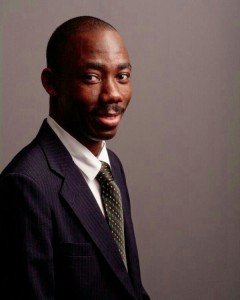 Oral Ofori is a globally recognized blogger and TV Producer with interests in helping people achieve their set targets by properly exhibiting acquired skills from past and present work experiences and learning new trends in the process both as a blogger and journalist.
The year 2005 till present has seen successes for him from practicing journalism with excellent media professionals and institutions in Ghana and the USA as well as obtaining more hands on knowledge that saw him working as a Media Manager at Capital Sports Agency in Ghana; a leading sports media agency. This media enthusiast has always been keen about telling the African story on and off the continent and highlighting the human interest aspects of it and how that affects both Africans and non Africans globally.
Mr. Ofori completed a Creative Writing and Journalism study with the London School of Journalism and an internship as a broadcaster with the Voice Of America's English radio broadcast to Africa at their Washington DC headquarters in 2007 where he continues to occassionally do freelance work. His quest to improve personally and professionally based on the welter of experiences provided by employers and clients is continually channeled into enhancing his talents as a Blogger/Writer, Publicist and Freelance Journalist.
The media enthusiast who is also referred to as #TheAfricanDream by close peers has a passion for improving upon the quality of life for people and does that by volunteering as the Public Relations Officer for Wikimedia Ghana Usergroup and a Youth Trainer with the Boys Scouts of America. Satisfaction comes to him from watching startup organizations and youths find their feet, editing the acclaimed online global encyclopedia plus the opportunity of networking with people from respective professional backgrounds. In 2014 he served on the board of WPAATV, a community access TV station in Wallingford, Connecticut USA. He is also a member of the AIPS — the global association for sports journalists and is now producing a 30 minute human interest show for Fairfax Public Access TV at Alexandria Virginia in the USA.
Oral Ofori is originally from Ghana in West Africa, he speaks three local Ghanaian dialects. Find out more about him via his social media outlets below:
Facebook: www.Facebook.com/dafricandream
Twitter: Oralofori
Google+: +OralOfori
About Me: www.about.me/OralOfori
Vimeo: Oral Ofori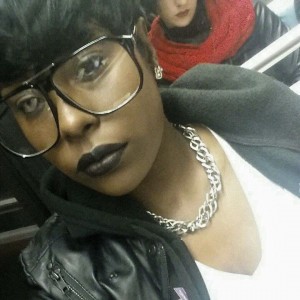 Ashlea Johnson is the CEO of Leah J. Branding LLC (@leahjbrandme), creator of Freshdailyinc (@freshdailyinc) and Founder of The CEO Circle.
The purpose of Leah J. Branding LLC is to create various platforms that promote an array of talent. Keeping that idea in mind Freshdailyinc was created to showcase and market individuals through the use of blogging and social media. Making sure the entire world is aware of what's happening right here in the DMV.
Besides working towards becoming a media maven Ashlea Johnson is determined to show the world that women of color can come together to build, grow, and flourish thus creating the CEO Circle.
Her motto:
"Create your own buzz"
#LeahJBrandMe #Brandme #fresh #Freshtakeover2k15 #Fresh
www.freshdailyinc.net
www.leahjbrand.me

Don Allen, Founder (Since 2008) Minneapolis, Minnesota
Email: ibnnnews@gmail.com
Twitter: @IBNNNEWS and @DonAllen02
Facebook: The Independent Business News Network
CEO: Internet Marketing Social Media Concepts (Press Releases, Social Media, Online Services and Public Relations).