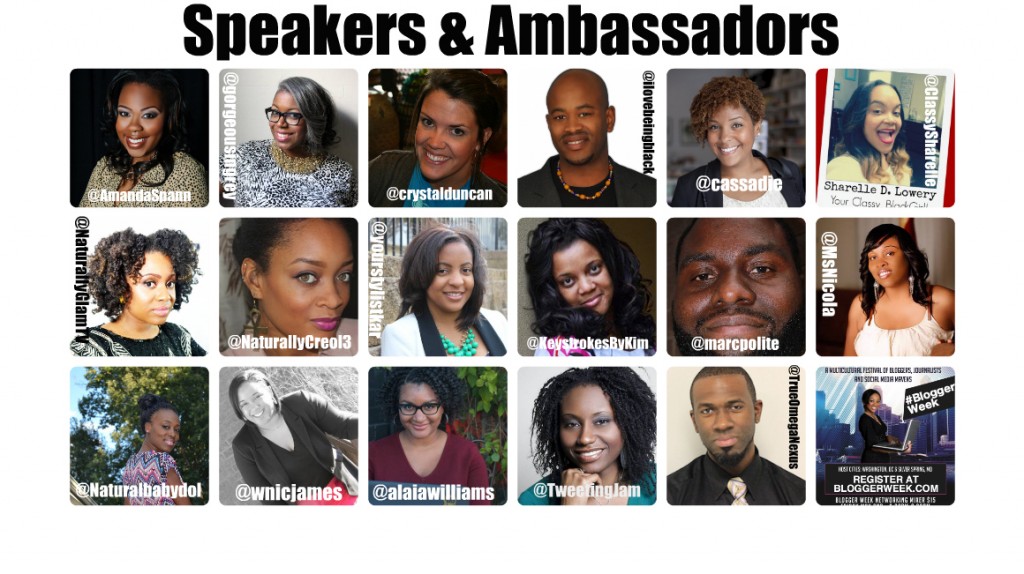 Blogger Week™ 2014 is a multicultural festival of bloggers, journalists and social media mavens hosted by Black Bloggers Connect. Coming April 28th – May 3rd, Blogger Week™ features four days of online festivities and two days of in-person events including: Twitter parties, Google Hangouts, workshops, panels, and networking events.
Blogger Week™ in-person events were hosted in Washington, DC and surrounding areas.The Blogger Week™ Networking Mixer was May 2nd and the Blogger Week™ UnConference was May 3rd. The Blogger Week UnConference featured hot-topic discussions and breakout sessions that promoted innovation, creativity and success for bloggers and social media mavens.
Information about Blogger Week 2015 coming soon. For partnership and sponsorship details email info@BloggerWeek.com.